A palette of colours for pharmaceutical plastic containers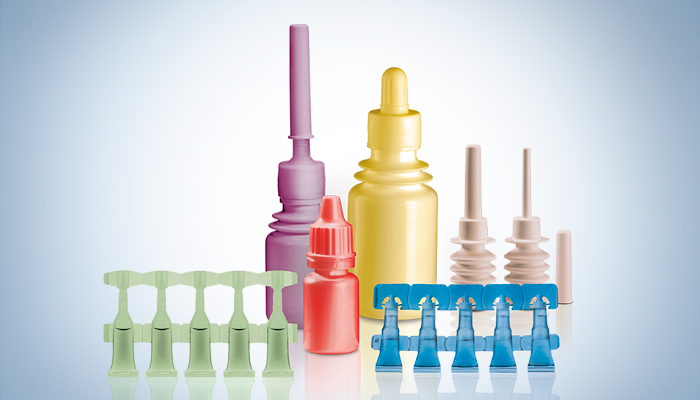 Today, containers for pharmaceutical and medical use are coloured too. Lameplast Group offers a new possibility to personalize containers thanks to the use of safe pigments in compliance with the European Pharmacopoeia, 9th edition.
From the early months of 2019, six base colours will be available which, added to the plastic resins during the container moulding phase, will allow easily identifying the product. This innovation was developed by the Lameplast Group Research and Development laboratories to meet the needs of pharmaceutical companies seeking solutions that allow patients to associate a package with a specific product without any difficulty. Thanks to the colour code, the pharmaceutical product will be recognizable at a glance by the box as well as the container. In the course of the year, the colour range will then be expanded offering further possibilities to personalize the product.
Lameplast manufactures single- and multi-dose plastic containers for pharmaceutical, diagnostic and veterinary products, CE marked medical devices, as well as products for personal care and cosmetics. The offer consists of a wide range of strips of 5 single-dose containers from 0.3 to 10 ml, vials from 5 to 30 ml with tamper evident or child resistant closure, vials and applicators for vaginal and rectal use, and the possibility to develop packaging tailored to the requirements of every customer.
This Lameplast Group novelty is brought to you thanks to the continuous research deployed by the company and the painstaking attention paid to product quality and safety. The Lameplast quality management system has been ISO 9001 certified since 1995. Furthermore, the company is a CE-marking holder for Class I medical devices. In order to ensure maximum safety, the entire production is carried out in Class ISO 7 (Class 10,000) and ISO 8 (Class 100,000) controlled contamination environments according to ISO 14644-1 and the quality control laboratory carries out rigorous testing on the entire line.