Lameplast launches new single-dose strip with large area closing system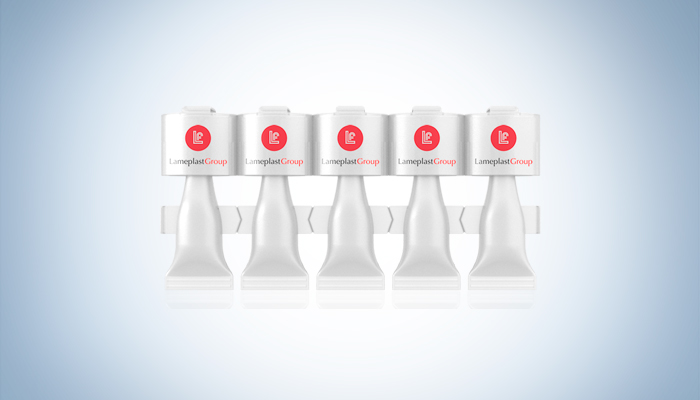 A new single-dose that allows storing an extensive amount of information. This is the latest breakthrough from Lameplast Group which, to cater to new market demands and increasingly more stringent international regulations, is launching its single-dose strip with even more space at disposal for printing and for the inclusion of product information.

In Europe and the USA, new regulations do in fact require product information on each individual container in addition to those commonly indicated on the pack and/or package inserts. A way of increasing product safety, making it always recognizable, even when each container is stored outside its pack.

The evolution of the single-dose strip, the highly innovative container created by Lameplast, therefore continues. Thanks to its 40 years of experience and on-going technological research, the company has developed a new patented and large area closing system offering without affecting practicality and ease of use of the single-dose dispensing system.

The major new features:
• large area on both sides of the cap able to accommodate a large amount of information (composition, dosage, expiry date and/or other instructions for use);
• possibility of applying on each individual single dose unit a Data Matrix or QR Code label according anti-counterfeiting directives;
• broad range of possible customizations: labels, embossed text, pad or ink-jet printing;
• the two sides of the cap can be personalized using two different methods (e.g., label on one side and embossed text on opposite side) to meet all marketing requirements;
• maximum product protection: no risk of ink or adhesive migration through the plastic;
• ergonomic design to ensure the same features as the standard single-dose strips (practicality, hygiene, ease of opening and use);
• volumetric space requirements reduced by 20% compared to containers having same containment capacity;
• the reduced volume of the single-dose provides big storage cost savings.
• broad range of uses for pharmaceutical products, medical devices, diagnostics, cosmetics, veterinary products, foods and food supplements.